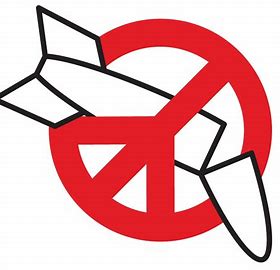 YOUTH DELEGATES from G7 countries, meeting in Hiroshima, are calling on  G7 leaders to seize the opportunity presented by their upcoming Summit and take action on nuclear disarmament.
They have reminded leaders that  "possession or use of nuclear weapons is illegitimate as recognised by the Treaty on the Prohibition of Nuclear Weapons (TPNW) and our future security cannot be dependent on distrust".
Meeting in the city that symbolises the devastating humanitarian consequences of nuclear weapons, the 50 delegates issued a statement:  "We urgently demand action on nuclear weapons to honour the lived experiences of the hibakusha and other communities affected by nuclear weapons, and to secure a safer world free from weapons of mass destruction for generations to come."
The delegates went on to urge the leaders to follow the framework of the UN Treaty on the Prohibition of Nuclear Weapons (TPNW) as the best way to achieve disarmament: "Given the conflicts and crises we face today, we believe that the time for action against nuclear weapons is now. As young people, we champion the TPNW as the most effective path to eliminating nuclear weapons."
The ICAN Hiroshime G7 Youth Summit took place from 25-27 April and was organised by the International Campaign to Abolish Nuclear Weapons (ICAN) and hosted by The Centre for Peace, Hiroshima University (CPHU). It brought students and youth activists from 19 countries, including all G7 countries to the city to learn about the humanitarian consequences of nuclear weapons from atomic bomb survivors and other experts, and to discuss actions to realise a world free of nuclear weapons.
Among the summit's other recommendations to the G7 leaders are the promotion of research into the impact of nuclear weapons on communities, particularly marginalised communities, in order to support victim assistance and environmental remediation; involve marginalised communities in decisions on nuclear policies; and to shift funding from nuclear weapons to sustainable investments in mitigating the effects of climate change, programmes for education, and peacebuilding.
* Read the full statement here.
* Source: International Campaign to Abolish Nuclear Weapons